WALL MAP OF PACIFIC NORTHWEST UNITED STATES
REGION USA BUSINESS MAPS FOR MARKETING, SALES & LOGISTICS
Map shows HIGH DETAIL including Counties, Cities & Towns, Interstate, Federal and major State Highways, Water Features, scroll to end of page for detail zoom.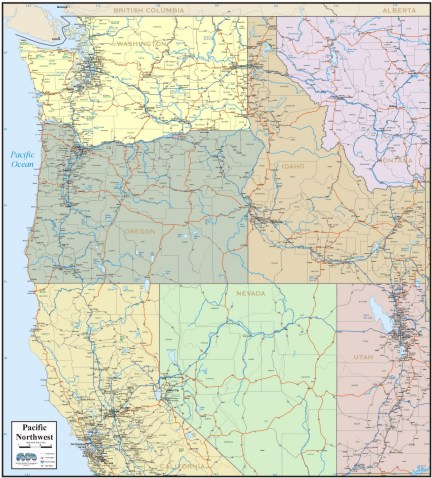 Region Wall Maps are printed as ordered, please allow a couple days production.
**ADD YOUR COMPANY LOGO OR TITLE TO THE MAP LEGEND AT NO EXTRA CHARGE**

SEND A QUALITY RESOLUTION DIGITAL FILE WITH "LOGO" AND NAME IN SUBJECT LINE VIA EMAIL
ENLARGED SECTION TO SHOW DETAIL...