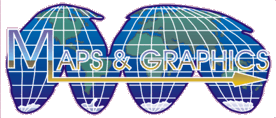 If you only click the lower checkout button toward the bottom on the shopping cart page, it will work to order a map and will process your order via secure server, as always.

However, other tabs at the top of your order on our cart pages are currently linking incorrectly following a Miva Merchant "upgrade", and still result in a page not found error.

Usually you can just click back, or reach our home page at www.amaps.com or by clicking our logo or text at the top left of any page on the website.

Of course you can call us and speak to a live person at
770-443-8808 9-6:00 EST
OR email info about the map you need amaps@amaps.com
Thank you for your interest!

UNITED STATES
WALL MAPS

REGIONAL SALES MARKET WALL MAPS

DIGITAL MAP images
Digital map images, several styles of printable maps for Professional Business Presentations,
Marketing and Logistics.
Choose from various maps of United States, USA Regions, and all the States.
Map images of the World, Continents, and more...hi-res color maps-.jpg images.
Give someone special a map of their favorite place, colorful Wall Maps make decorative, useful, informative gifts, inspiring fond memories for years to come.
CUSTOM FRAMED
CHOOSE FROM THE FOLLOWING MAPS

National Geographic
Countries & Regions
24X30"- 24x36"


Gabelli World Map 45x28"


Satellite Posters 24x36"



*CRATING & SHIPPING INCLUDED!


FOAM-BOARD MOUNTED, NON-GLARE LAMINATION IN CONTEMPORARY STYLE METAL FRAME only $199.95
(Gold, Silver or Matte Black)



* CRATING & SHIPPING INCLUDED!


FOAM-BOARD MOUNTED, NON-GLARE LAMINATION, CUSTOM FRAMED IN FINE WOOD MOLDING
only $229.95
(Classic Walnut, Light Natural Finish, Mahogany/Cherry with black edge, Rustic Driftwood, Contemporary-style Medium Oak)

*approx $50.00 VALUE! Continental USA only - (must allow 10 days for production, crating & delivery, rush framing and shipping additional)

send specs for your order by email to amaps@amaps.com
or use
alternate order form

or contact us via email for details...
drop shipping / gift card available, must allow 1-3 weeks for framing & delivery, all maps & prints subject to current inventory and stock availability.

CALL 770-443-8808
HAMMOND EXECUTIVE EDITION
LEATHER BOUND WORLD ATLAS
MAPS AND CHARTS FOR STARS, MOON, ANIMALS, SPECIAL INTEREST, EDUCATIONAL

Antique-Style World Wall map, old-world coloring showing
up-to-date information... Large wall size 50x38" on Parchment color paper
amaps@amaps.com
or call toll-free 888-344-3770