DOWNLOADS
Digital maps, choose from several styles of printable maps for Presentations,
Marketing, Logistics...
USA by Regions,
United States, all U.S. States. Download the World, Continents,
and more, high resolution color map images for your PC...
Teachers! Get FREE
outline maps for
geography, history,
and social studies!
mapstoprint.com

USA - North America New Business Wall Map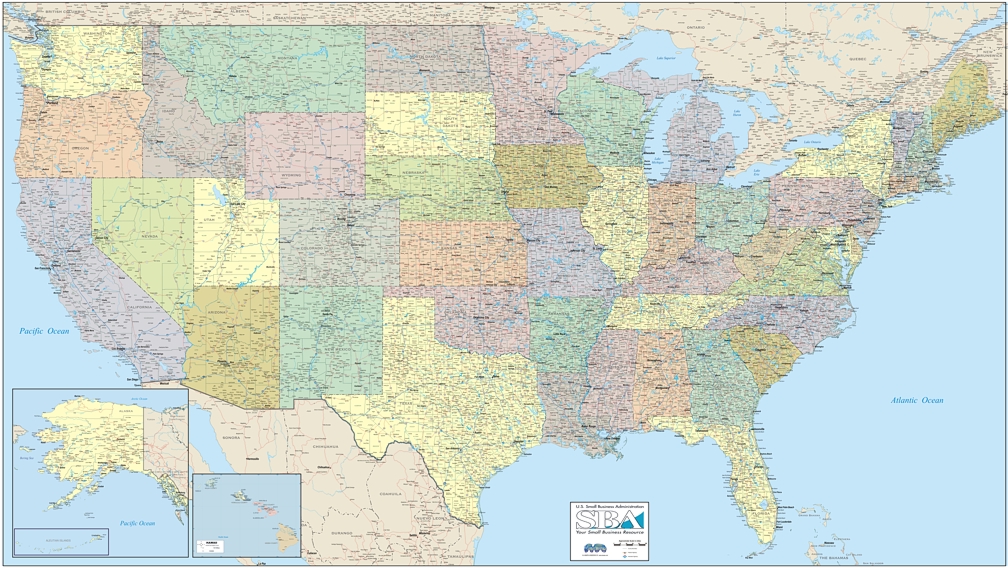 United States Maps Sales & Business Maps
County Outline map Major Highway wall map
Wall Maps for the United States of America, Several Custom sizes, color scheme and detail levels to choose from, New Professional business wall maps by A Maps & Graphics Company. NAFTA friendly map, includes more of Canada and Mexico/Latin America.
VERY LARGE COMMERCIAL WALL MAP
Interstate, Federal major state Highways, Counties & county names, Cities & Towns, Water areas, Very High detail Laminated 96X54"......$199.95
OR 12x7 ft wall size map, laminated...$499.00
Sales & Marketing Wall maps
Used to define sales territories, district and regional management, branch or franchise locations, demographic studies for marketing research. Clearly show cities and towns, county lines/names, without being cluttered with all the highways.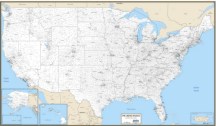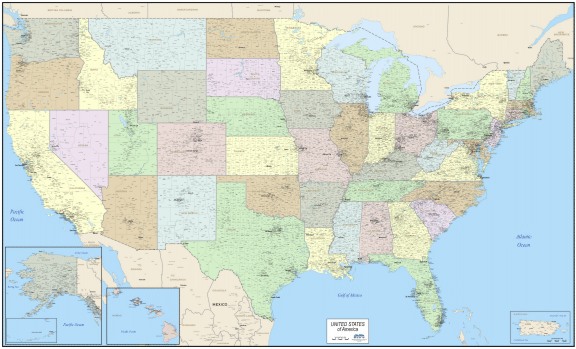 County Outline with Cities and Towns
Sales Control Maps, for marketing, districts, regions and defining territories, Without highways you can clearly see company data and execute market planning. 70x42" $119.95, Laminated.
Choose Colored States, Black & White, shaded by MSA.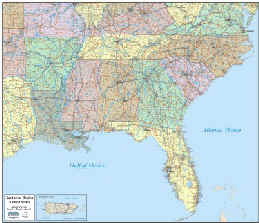 U.S. Regions - Maps for Business,
Logistics,Marketing & Sales Territories Multi-State Districts such as Southeast, Mid-Atlantic, Great Lakes, Northeast, Pacific Northwest, etc...OR Custom designed to cover your particular Region.


NEW USA wall maps by Rand McNally
Vivid decorator colors and interesting borders, cities and highways, lightly shaded topographic relief to show mountains.
52 x 34" Paper......$7.95 Laminated.........$29.95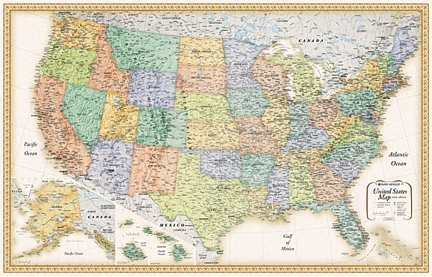 General Reference, cities, major highways, physical features by
National Geographic in 2 sizes...44 x 30" paper.....16.95
Large 70 x 47.5" laminated......$79.95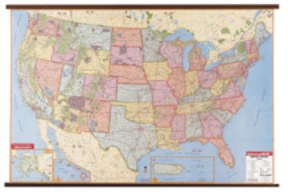 LARGE COMMERCIAL HIGHWAY WALL MAP U.S.A. 77x52"....$199.50
by Universal, laminated on wooden rails, Includes colored states and highway detail, exits, mileage but without the counties. Also available special order on retractable spring-roller including mounting brackets ...$249.95

When Mounted and Framed, maps this large must be crated and shipped by truck, please call us for a quote...888-344-3770


Michelin Wall Map of the UNITED STATES
54x39" beautifully colored states, lightly shaded with topographic features, city detail, with state flags, matching world map available, laminated $39.95
CURRENTLY OUT OF STOCK


"Collectors" series by American Map Bright pastel tones by state, Highways, Cities with insets for Metro Cities along bottom of print. Matching World has flags across the bottom. 50 x 38" Paper..$7.95 Laminated..$29.95 PUBLISHER DISCONTINUED
Also see Custom Framing, Mounting & laminating...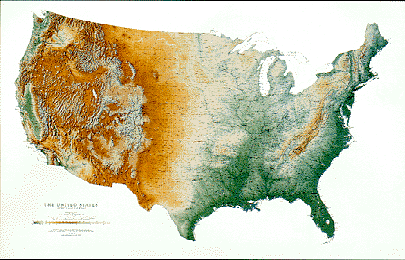 Raven Maps "World's most beautiful maps"
The 48 States Color Topographic Mountains, light Highways & Cities,
Has been popular map with airline pilots, as the coloring closely resembles actual aerial views... 58 x 37" Paper............$49.00 Laminated..........$69.00
Individual Raven Color Wall Maps also available for most states.
click for individual U.S.A. STATE MAPS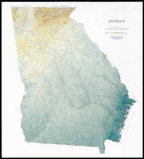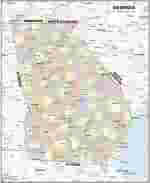 Business Atlases Available for United States
Back to A-Maps and Graphics



Phone:770-443-8808